Style by Colour
Bijoux De Mimi is rapidly growing and will be releasing new piercings soon, for now we offer huggies, cuffs and chains suitable for lobe and helix piercings. Where can you put your Mimi's?
Follow the guide below to see how you can style each piercing. You can read about what huggie's we recommend for each piercing & what Mimi team think looks the best.
SHOP NOW
The biggest colour of the season, works gorgeously with both our gold and white-gold plated jewellery. Right now it's all about being seen in green, whether it's emerald, jade or olive, pick them out and layer them up.
The best way to avoid feeling blue is to add some of our brilliant blue huggies to your collection. Matched perfectly with our white-gold plated hoops, blue says there isn't anything basic about Bijoux.
Bringing some fiery passion to your style are the Bijoux De Mimi red huggie earrings. Add an eye-catching slice of colour when you want jewellery to stand out from the crowd.
Looking Perfect in Purple
Calming purple huggie earrings bring us all of those chilled vibes. Our purples match with both gold and silver jewellery meaning that you'll be able to mix and match your Mimi's in any way you desire.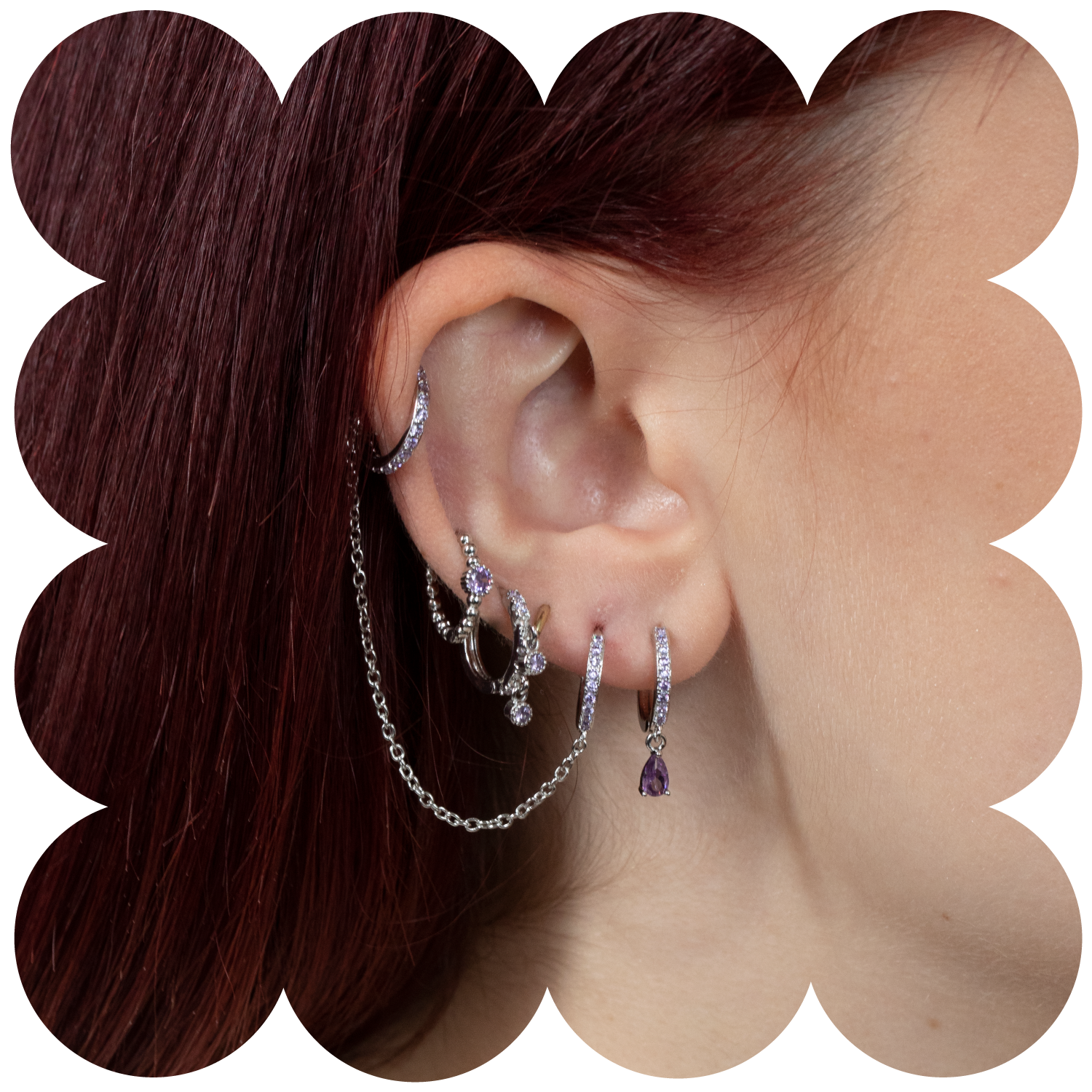 Makes the boys wink, right? Bijoux De Mimi pink huggies are a sure way to help channel your inner hottie and breathe life into any party fit.
Channel your inner beach babe with our turquoise huggie earrings. As clear as the cloudless sky these huggies can lift any mood and put a fresh summer spin on any outfit.