Everything you need to know <3
Here at Bijoux De Mimi HQ, it's our aim to bring you flexible everyday jewellery that adds a slice of statement to any look. Bijoux was born whilst Amelia was wandering the magical streets of Paris in the hunt for a children's fashion sector internship. Having stumbled upon a wonderful jewellery retailer Amelia realised that what they had on offer was completely missing in the UK. Impulse took over and she purchased a healthy amount of stock and started selling it immediately on Depop, which blew up, but three months later, the pandemic struck.
Being trapped in the same four walls can be daunting for any 18 year old and in this case, it was no different. However, as she searched for a job in the incredibly saturated fashion sector, there was a lightbulb moment. Having decided to make something more of that little idea from Paris, Amelia started on a website and something big was about to happen. On June 30th 2020 Bijoux De Mimi was born. A lockdown business, from a bedroom, about to bring colourful jewellery to the world.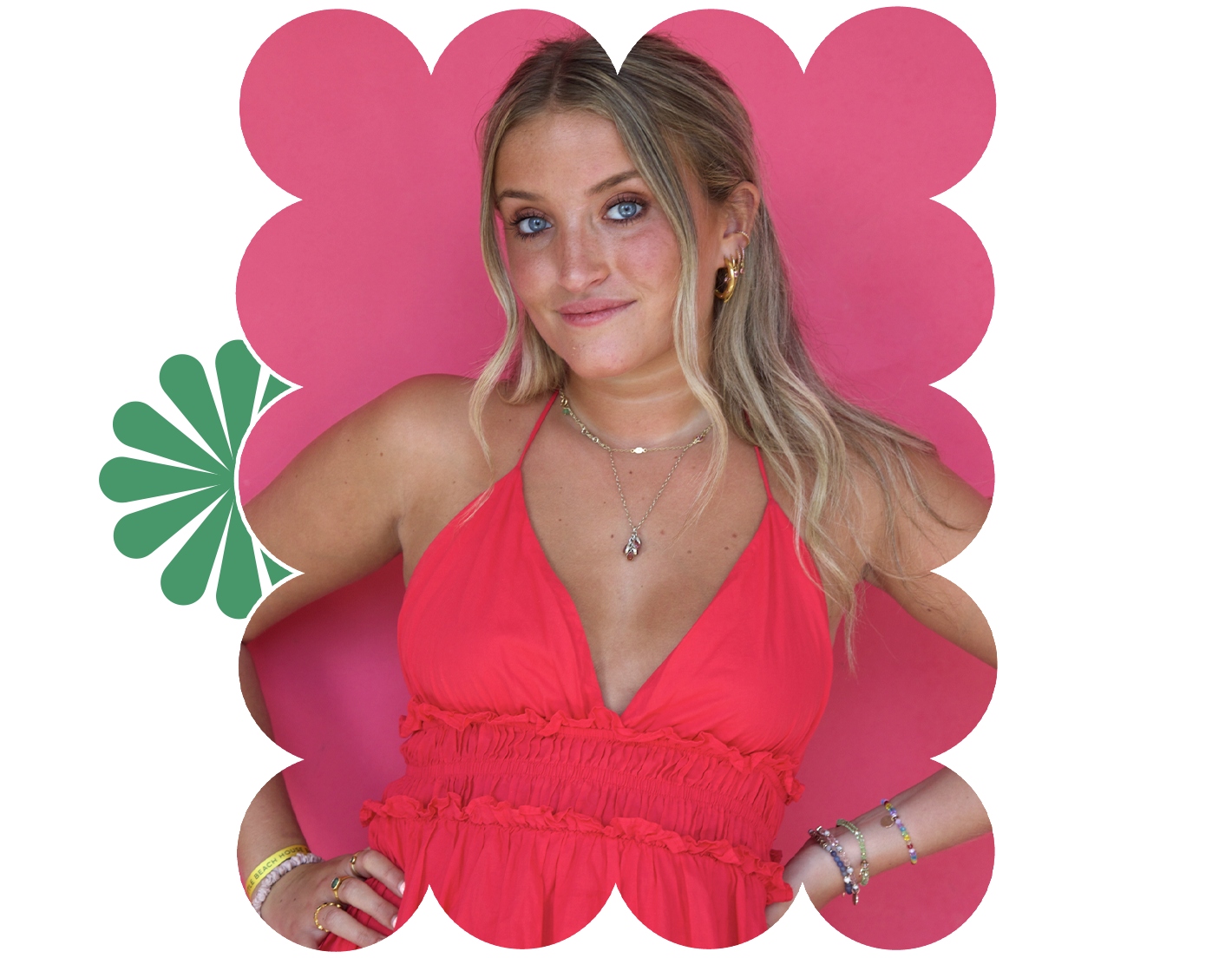 Our Founder
Amelia Hitchcock-Merritt founded Bijoux De Mimi during the pandemic. From an initial £400 investment, she has managed to build a company with a flawless reputation and a six-figure turnover. Oh, and she's only 20 years old!
Whilst studying for a fashion diploma at the famous Central Saint Martins, whose alumni include John Galliano, Stella McCartney, Ricardo Tisci and the late great Alexander McQueen, Amelia had the growing urge to do something away from academia. As she searched for a job in the incredibly saturated fashion sector, she had a lightbulb moment. By combining her passion for eye-catching jewellery and the desire to build something of her own, she started designing a website; little did she know her something huge was about to happen. Bijoux De Mimi was about to bring colourful jewellery to the world.
As Amelia constantly seeks innovative new ways of interacting with her audience, Bijoux De Mimi keeps gathering followers. The brand's followers across all platforms enjoy Amelia's personable approach to creating content, and the business has now amassed 36k followers on Instagram and over 3.5 million likes on TikTok.
Amelia is immensely passionate about her continued desire to design creative new products for her market and reimagine the huggie earring sector as we know it. Having managed to have her products stocked in global stores such as Urban Outfitters and Wolf and Badger New York at just 20 years old highlights her ability as a designer and speaks volumes for her drive. Amelia has shown what it means to her to build an unforgettable brand and how to be a strong female leader and inspire many others.
The business recently celebrated its second birthday, and the growth of Bijoux De Mimi and Amelia's passion for building an unforgettable business shows no signs of slowing down. Having spoken at London Fashion Week and been nominated for several national fashion awards, to say Amelia's CV is impressive would be an understatement, but you better believe there's still plenty more to come from this impressive 20-year-old CEO.
Our Journey
As a business built from a bedroom during lockdown, it was never going to be the easiest journey, but due her passion and desire to build a lifestyle jewellery brand that her customers would love, Amelia created the brand that you see today. 
Our team is now based out of our Notting Hill HQ, and with our twenty year old founder leading the way, we continue to add more colour and designs to our selection of jewellery for all of our street style savvy shoppers.
There's plenty more to come
Bijoux De Mimi is still an evolving and expanding business, and our huggie earrings are already being worn by amazing women and men globally. Having been awarded, 'Highly Commended, Emerging Brand Of The Year" at the UK Jewellery Awards 2021 we will be attending again this year with another prize hopefully coming back to HQ with us, fingers crossed. 
The popularity of the brand is something we are immensely proud of and having managed successful launches on two of the biggest shopping streets in the country 'Oxford street & Bond Street', there will be lots more opportunities for you to engage with us this year. For the next Bijoux in-store experience, keep your eyes on Kings Road, more will be revealed soon!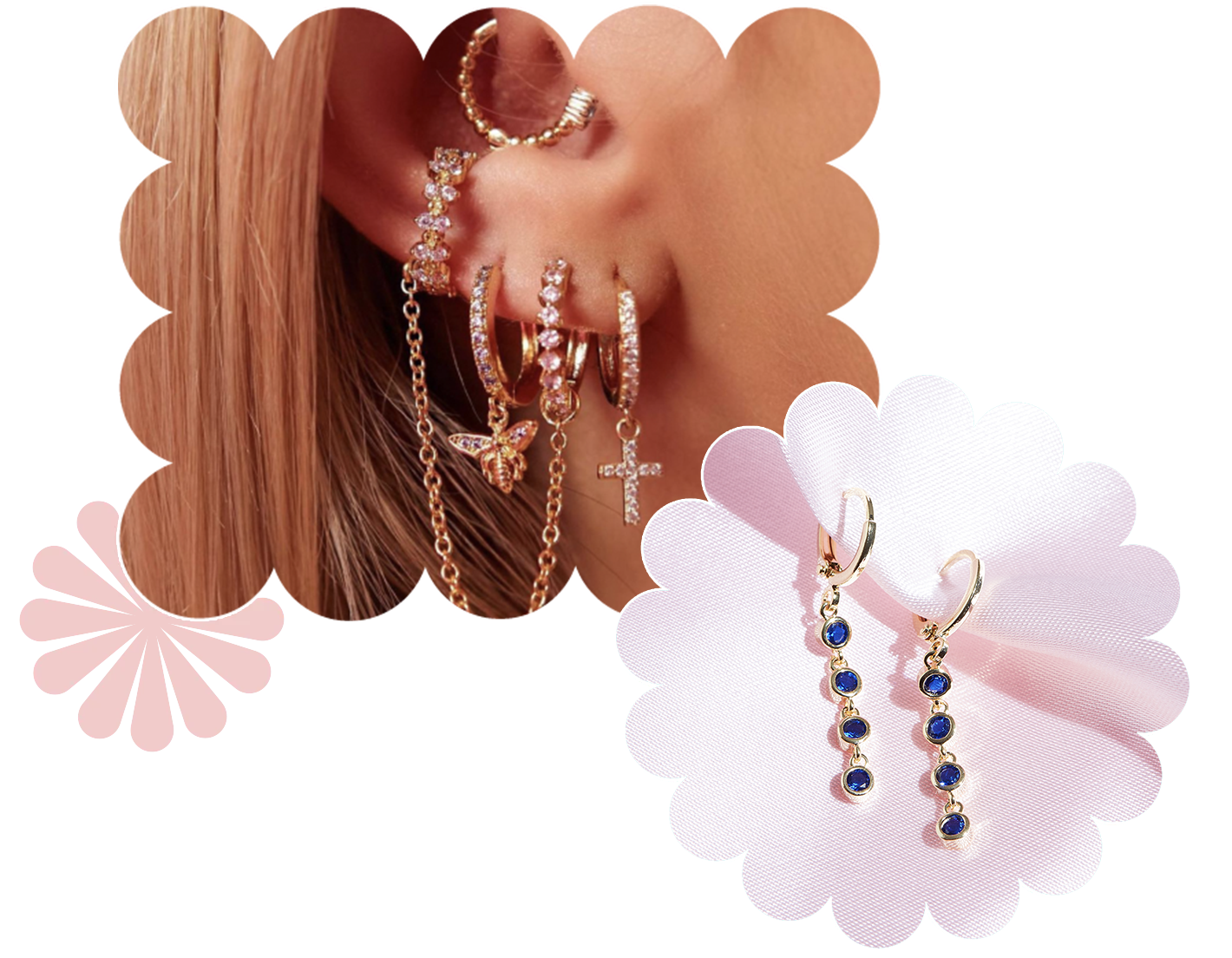 Stay in the loop!
As well as the pop ups don't forget there are plenty of ways you can stay in the loop! If you're after an emergency pair of Huggie earrings, or just a Bijoux high-street fix, why not check out Urban Outfitters, or Wolf & Badger New York. If you are already one of the queens that follow us on socials, we appreciate it! If not, where have you been? With over 50 million views on TikTok we think you should get over there sooner rather than later.
On July 19th 2022, we will be launching something truly spectacular. In partnership with European jewellery brand Deaf Metal, we will be bringing you Pink Noise! One of the UK's first hearing aid friendly jewellery lines. We will also be giving 20% of sales to an amazing non-profit called 'Living with hearing loss', they do amazing things so please go check them out.
"TikTok's favourite jewellery brand, Bijoux de Mimi, has created an adaptive hearing aid-friendly jewellery collection for the first time."
- Stylist Magazine